CHESTERFIELD TRIAD – Enhancing quality of life and reducing crime against senior citizens
Important Phone Numbers
Chesterfield County Fire and
Emergency Medical Services Department
Community Programs Section
804-748-1426
Chesterfield County Office of
Aging & Disability Services
804-768-7878
Chesterfield County Police Department
Crime Prevention Section
804-318-8699
Chesterfield County Sheriff 's Office
Community Outreach Office
804-717-6620
Medicaid Fraud Control Unit
(Office of the Attorney General)
800-371-0824
National Do Not Call Registry
888-382-1222
Senior Fraud Program
(Better Business Bureau)
804-780-2222
State Corporation Commission
Bureau of Insurance
877-310-6560
Virginia Consumer Protection Section
(Office of the Attorney General)
804-786-2042
Chesterfield Triad provides
seniors a voice when it comes to
their personal safety and security,
and offers them opportunities
to socialize, while learning ways
to be safe and secure.
CM3086_06.2018
Enhancing
quality of life
and
reducing crime against
senior citizens
Providing a FIRST CHOICE community
through excellence in public service
What is Triad?
Chesterfield Triad is a partnership
among the county's Sheriff's Office,
Police Department, Fire and Emergency
Medical Services Department, Aging &
Disability Services, older adult service
organizations, and individuals from the
community. It strives to educate seniors
and caregivers about programs,
services, techniques and systems that
help prevent crime against seniors and
improve their quality of life. Triad meets
monthly on the third Thursday of the
month at 10am at North Courthouse
Library.
Programs and Services for Seniors
For more information about any of the
programs listed below, call the Chesterfield
County Office of the Aging & Disability
Services at 804-768-7878orChesterfield
CountySheriff'sOfficeat717-6620.
File of Life
Complete this medical data form and keep
it on the refrigerator, so responders will
have vital medical information in the event
of an emergency.
Home Security Assessment
Seniors residing in the county can
learn how to improve their home
security by arranging for police or
sheriff's personnel to conduct free
home-security assessments.
Citizens Academy
Participants can learn about the things the
Chesterfield County Police Department
does to make the community safer.
Senior Citizen Safety Programs
County seniors may participate in safety
and fraud-prevention programs offered by
various county departments, the Better
Business Bureau and the Office
of the Attorney General.
Senior Day
This free event on the first Wednesday in
May is held to present a safety program,
entertainment and an opportunity to visit
with more than 65 vendors that provide
services for older adults.
Seniors in Touch
Seniors aged 60 and older who live alone
and do not have family members
living within a 60-mile radius may have a
representative of the Chesterfield County
Sheriff's Office call or visit them weekly.
Telephone Reassurance
Disabled adults and seniors who live
alone or feel isolated may sign up to
have volunteers from the Aging &
Disability Services Office call them
daily or weekly to verify their wellbeing.
Yellow Dot Program
In the event of an accident, a YellowDot
sticker on the rear window of a vehicle
informs first responders that the glove
compartment contains important medical information about the driver.
Join Chesterfield Triad.
For more information, visit
www.chesterfield.gov/Triad or call
804-768-7878 or 717-6620.
~~~~~~~~~~~~~~~~~~~~~~~~~~~~~~~~~~~~~~~~~~~~~~~~~~~~~~~~~~~~~~~~~~~~
~~~~~~~~~~~~~~~~~~~~~~~~~~~~~~~~~~~~~~~~~~~~~~~~~~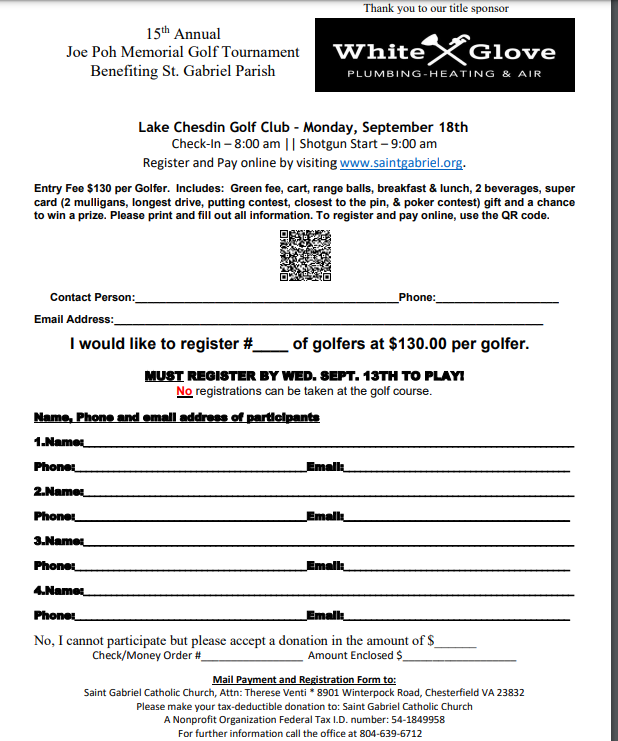 ~~~~~~~~~~~~~~~~~~~~~~~~~~~~~~~~~~~~~~~~~~~~~~~~~~~